Public Place Water Fountain
From the ancient time, water fountain was very popular to create a creative work in someone's house or in public places. At first it was used for supplying drinking water and also for daily uses like washing or bathing. Later, it became the part of decoration for people who were financially well off. They used to build a fountain in their garden or in other places as the sign of elegance and aristocracy. The fountains were built with innovative design and significant architectural skill. Even many fountains were there in public places as well.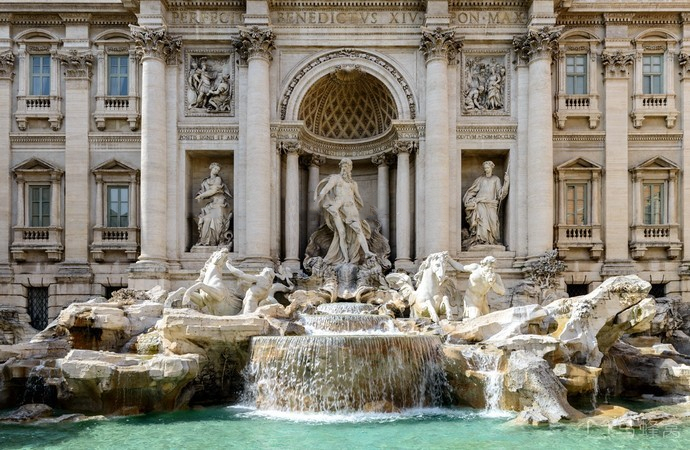 At present, the interest for having beautiful water fountain is still alive. Having a beautiful garden with a small water fountain really makes a vast difference to the exterior of the house. Even in a public place like a park, office, squares, at waterscapes, etc. is common, too. Many fountains are arranged for recreation or special attraction for any events. Now, many special features like music, dramatic effects, light shows, moving jets are added to the modern design. Fountains used for providing drinking water in public places must have clean water.
Normally, a fountain has a few basic parts. Those are tanks or reservoir, fountain nozzles and pump. The tank is used for holding or storing water to keep the fountain running. In modern days, submersible pump is used to bring the water from the water tank to the nozzles with the help of high energy. Finally, the nozzles help to spray or sprinkle the water as per the design. The power of the pump can be low or high depending on the size of the fountain. Normally, the public fountain runs for a long time. So, always try to use high quality pump. It is better to use a pump with a low noise. Otherwise, it will create disturbance in the public places. If the fountain is for drinking water, then the water must come from a very clean source. The tank must be always clean. Even if it is only for decoration, still clean water should be provided. Or the fountain will lose its charm.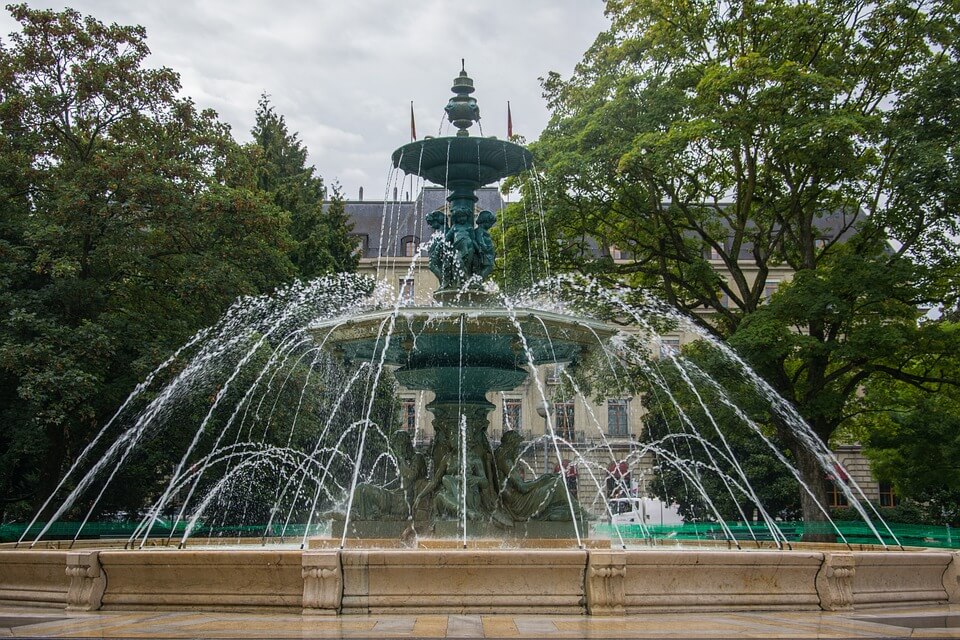 The fountain can be designed with a very innovative ways by adding statues, structures, plants, signs, etc. Using LED fountain lights has a huge advantage when it comes to the decoration. Led underwater lights are very easy to install and maintain. They come with different size and colors. Colors like red, white, green, yellow, blue, etc. are available. So, with the help of this lighting system, different effects or style can be created at night.
The LED pool fountain lights are very safe for the environment and also for the human and marine lives. They do not waste lots of energy, means they have a long shelf life. It helps to reduce the utility bill. The LED lights do not produce heat and are made from safe materials. For public fountains, always choose the best materials to keep the artwork working for a long time.