Advantages Of IP68 Stainless Steel Wall Washer Lights
The LED wall washer lights have fast become a popular lighting technique which is a design used to illuminate a large surface or space. They have become an important part of landscape lighting architecture making them the first choice for commercial and residential property developers as well as facility operators. They have found use in museums, cultural buildings, gardens, fountains and landscape lighting.
The lighting fixtures are placed in three or more asymmetrical lines so that the light they produce evenly illuminates the walls. This gives a brighter view as it brings out the elegance of your architectural master piece.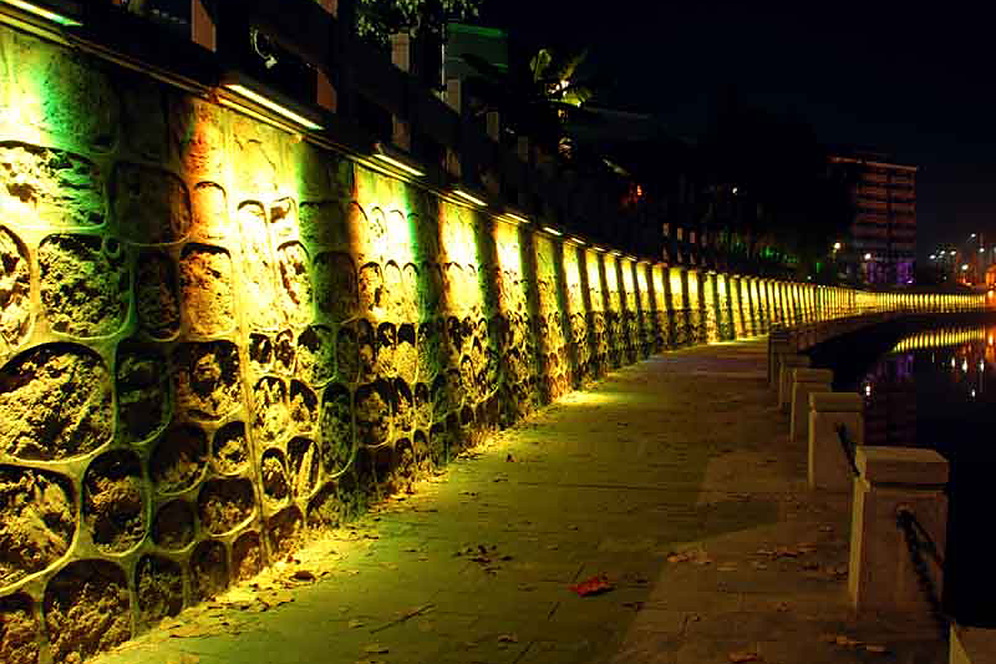 Let's see what are the advantages of IP68 stainless-Steel wall washer lights?
Long lifespan with IP68 Waterproof Level.
The Stainless Steel wall washer lights have a long lifespan of about 50,000 operating hours on average . IP68 waterproof level make it could used in underwater or outdoor . also can be used for pool and pond lighting that is very durable. The stainless steel makes it resistant to corrosion in a wide array of environmental, temperature and pressure changes. strong material could keep lamp body same as before.
Quality Material and Flexible Design
Our wall washer lights are made by 304 stainless steel material, it accept stand and recessed type. they can be used in virtually all situations possible. power from 4W to 100W , multi color available, different control system and led chip etc,.
Compare with aluminum alloy wall washer
1 lamp body: aluminum lamp body with a better heating transfer, but it will corrosion in wet environmental, if you want quality products we recommend choose stainless steel material .
2 waterproof level: we don't suggest aluminum alloy used in underwater , aluminum alloy is ip67 waterproof level. stainless steel stronger than aluminum alloy .
3 Cost : of course aluminum alloy is cheaper, but lifespan only 1-3 years, but it maybe faster if you purchase the lights from non-professional company . stainless steel material price not higher a lot , so which you will choose?
The stainless-steel wall washer light is designed to deliver high-quality lighting with long lifespan and low or free maintenance. It also has a very simple installation requirement. All this and many more advantages it has makes it indispensable.