water fountain submersible dmx dc24v plastic pumps are specifically designed to be used in water fountains and other water features. They are submersible, which means they can be fully immersed in water without any issues.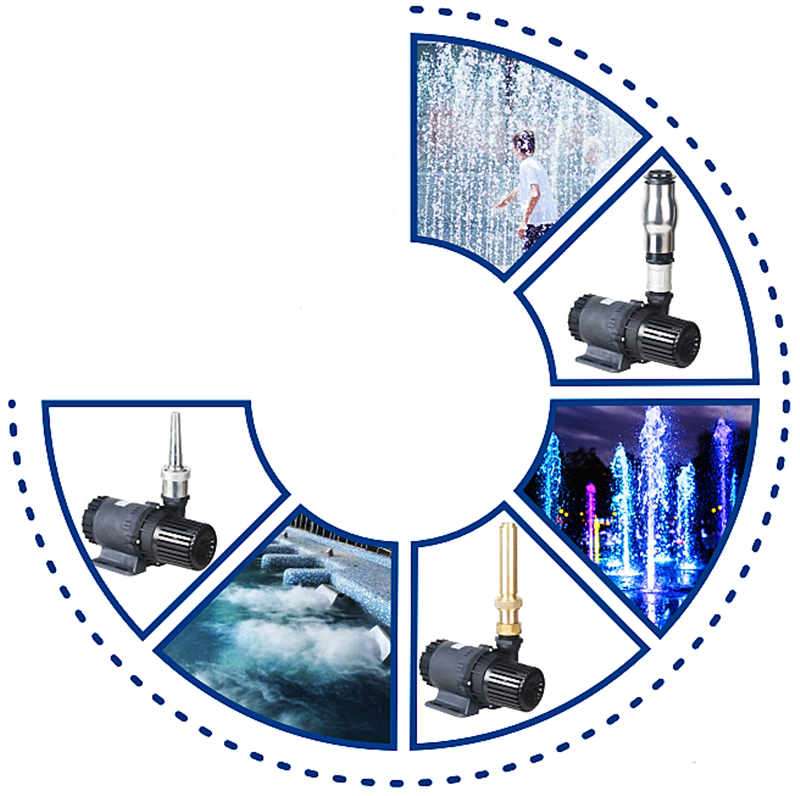 The DMX water pump with G type outside screw thread 1" , it needs a converter if you need a NPT screw thread. it could connect any type nozzles 1" . you can from Fountain nozzles to know more about it. Led Fountain lights we can provide also .
The water fountain dmx pumps often operate on a DC24V or DC12V power supply, which is a low voltage direct current system. This voltage is commonly used in water features or fountain for safety reasons.
Water fountain dmx pumps are popular in water garden , water fountain and pond applications because they are lightweight, corrosion-resistant, and durable. Plastic materials such as polypropylene or PVC are commonly used to construct the pump housing and impeller. These materials are able to withstand the constant exposure to water and the chemicals often used to treat the water in fountains.
following is our products , you can view here:

Water fountain submersible dmx pumps is DMX control . each pump has 1 channel , you can adjust the flow (CH:0-255) by channel use dmx controller .
DMX (Digital Multiplex) is a communication protocol used to control lighting and special effects in various applications, including water fountains. With DMX control, the pump's operation, such as water flow rate , can be synchronized and coordinated with other elements of the fountain show, creating dynamic and visually appealing effects.
The dmx fountain pump is easy to install and use. It simply needs to be placed in the water and connected to a power supply and DMX controller. The DMX controller can be used to adjust the speed of the water feature, So we can programming to make the pump dancing , you can contact me if you want build a small fountain in your home, garden ,yard etc,. i think i can help you .