Stainless Steel Water fountain nozzle also name is Sprinkler head, spray head, spray jet foam shape of water,widely used for water feature.Support DN25 and DN40.
The Pudisc Manufacturing Stainless Steel Sprinkler Head has a height range of 2-4 feet, and you can choose from a range of Sprinkler Head patterns to create a unique effect in their pond. These nozzles are easy to use.if you want more about nozzles, please view E-catalog page.
Specification: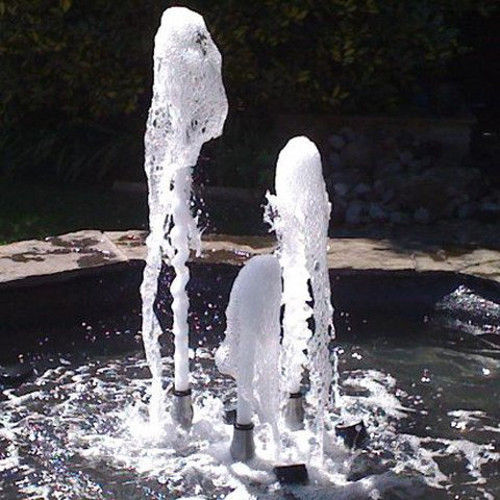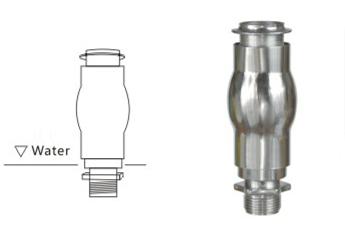 Material: Stainless Steel Or Plastic                 Diameter: DN25, DN40,DN50
Pressure: 60-200 Kpa                                     Water Jet Volume: 3.6-6.0m³/h
Jet Height: 2.0-4.0m                                        Covering Diameter: 0.3-0.5m
Features:
1. This sprinkler head will inhales the air when spraying water, The water column about 1 to 2 meters, producing grand white jade color water column.
2. Due to the high quantity of air that is mixed in, a voluminous water effect is achieved with a relatively small quantity of water. This nozzles makes the foam jet very soft, highly compact and exceptionally foamy. The sprinkler head can produce a rich white opaque foam jet with less water. It widely used for water fountain and Garden landscape
3. It will have a better effect in the evening when working with our fountain lights with hole.
if you want a different shape and design , there are another type nozzles which i can recommend to you , it same water shape .