Nozzles direct water in decorative patterns or shapes in fountain applications , and most widely used in architectural fountains, due to its easy installation and attractive spray pattern. fountain nozzle does not depend on the level of water in the pool , it need a pump to consist a system to get the water. so a lowest system including a pump ,pipe and nozzle.
So today let us know more about small size pvc pool fountain nozzle:
Stainless steel + pvc pool fountain nozzles available , only one type , DN25 size , it is very popular used for different kinds of fountain ,let's see the blew: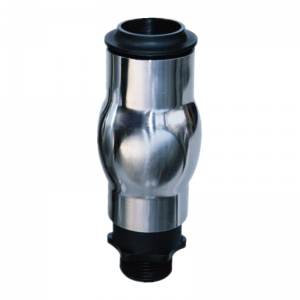 Material; 304 stainless steel +pvc
size :DN25
Water flow: 10-15m³/H
Water Height: 2-3M
Led Lights: lights with hole 9-12W
Feature: The nozzles is to generate "white or frothy" water in pool fountains.
Pool Fountain Nozzles:
PVC pool fountain nozzle mainly for small fountain , home decoration , it could help you saving budget , but outdoor fountain  we mainly choose stainless steel and copper material . it used for fountain ,water feature , fog  and irrigation.
This online PDF presents a diverse set of fountain nozzles, which can create sprays in styles that you may not have even imagined. Dive in and explore!    you can choose our nozzles from the following list ,we can offer you best quality and price.
Make fountain more beautiful:
it from our client ,  pool fountain with lights 12W ,create a beautiful and dramatic display fountain with this high quality nozzle! it combines air and water to create a bubbly fountain spray.