Made of IP 68 stainless steel material and waterproof plastic seal, Pudisc low voltage submersible fountain lights meets America's highest level of waterproof rating standard, offering the highest quality guarantee
Make your water fountain with professional low voltage submersible fountain lights ,quality material ensure do not leak, rust or corrode;if high wattage (>18W) Light must be full submersible to prevent overheating, underwater 1-3cm is better. if you are looking for water fountain nozzles , that is available.
Each light 3,6 LED chip available , beautiful and dazzling sight when lighting up the water fountain or pool and so on; adjustable 0-180 angling of the light for perfect illumination of your desired object ,let's see the detail: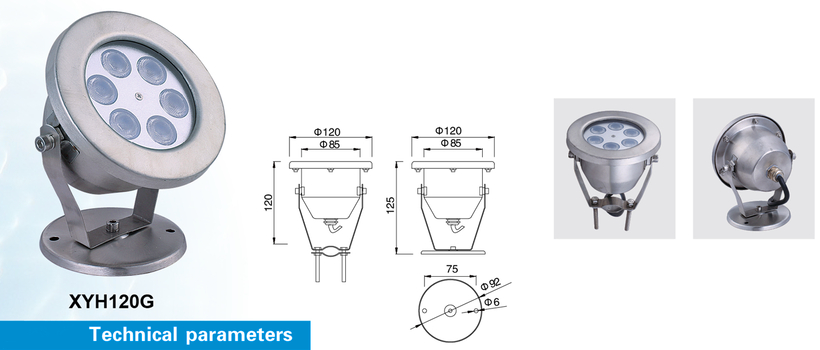 – Material: 304 Stainless Steel
– Size (Diameter x Height): Approx. 120x85mm
– IP Rating: IP68 ,Episatr LED Chip.
– Power: 3W,5W,6W . LED Driver designed by self, dimming available.
– Input Voltage: AC/DC 12V, 24V (Needs to transformer, don't connect high voltage directly.)
– Underwater Spotlight Color: Warm White/ Pure White/ Red/ Green/ Yellow/ Blue/ RBG
– Control :DMX512 , 4-Wires,Auto change
Certificate:
With CE ,IP68 ,ISO9001,RoHS etc., Quality products with 2 years warranty.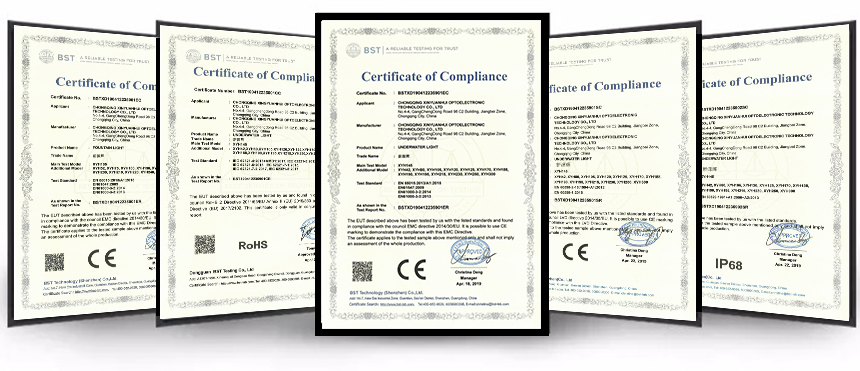 Working by auto-cycling the colors or our controller ,it changes in every 1-2 second(s) with 7 patterns. or write a program what you want in controller, about lights controller please view this:  RGB 4-Wires Controller for Fountain
Low voltage submersible fountain lights application for ponds, waterfalls, fountains . you can choose the Red, Blue, Green, Yellow, White and RGB color to light your fountain .Runs on safe 12v or 24v electricity and requires low voltage transformer . you needn't consider anything if use connector to connect every lights , it better use waterproof tape protect again
fully submersible underwater installation without any problem.
Application: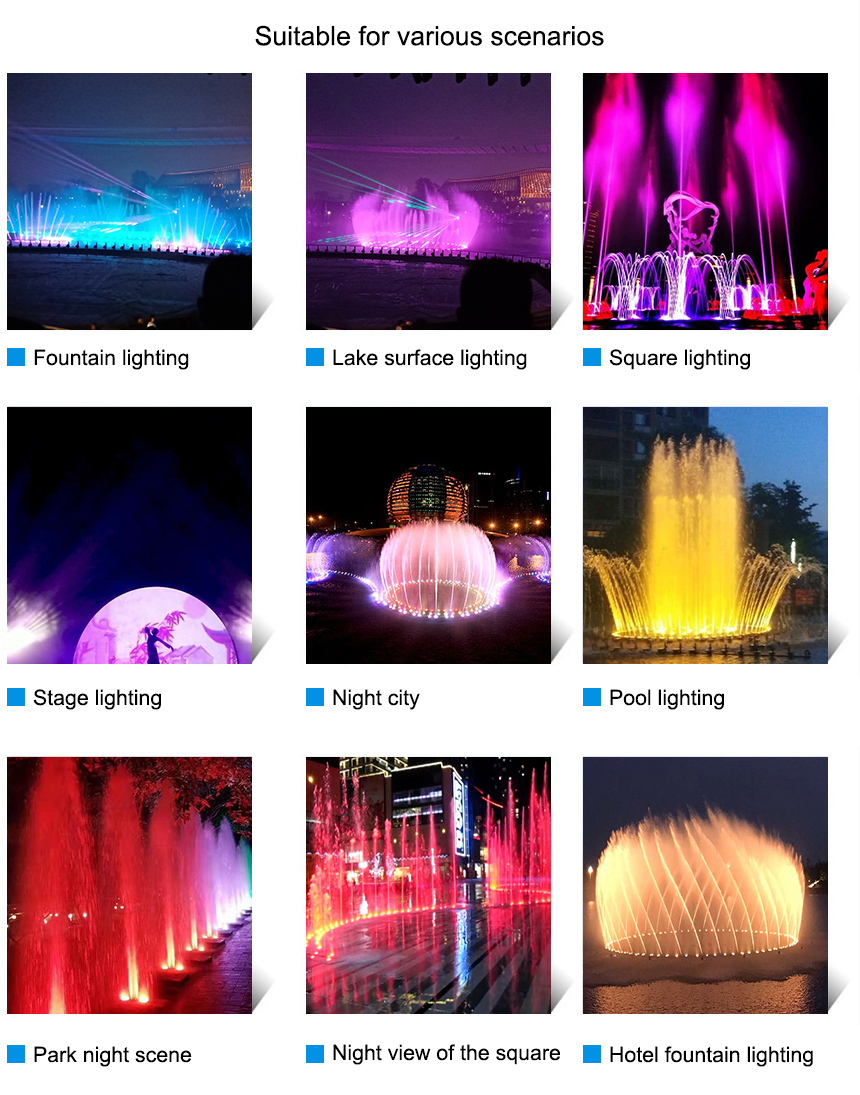 With the total cable length of 1M approximately, we provide more-needed flexibility in various settings, any requirements tell me please