There are a lot of different kinds of fountain fitting In our website , lights, pump ,nozzles etc,. today i am in here show you our new design dmx512 Cree led chip fountain led lights.
New design dmx512 fountain led lights mainly for outdoor dry fountain , opening a hole on concrete for installing . Neat appearance and superior workmanship make our products more attractive.

the following with our New design lights advantages , let's us show to you:
Material:
Quality 304 Stainless Steel , Support 316 Material ( With MOQ). stainless steel surface electrophoresis deal.
Choose USA Cree led chip , RGB color 9*1W . RGBW color needs custom-made.
Import small size led lens , Increase light transmission ,make the mixed color more pure.
Self designed DMX512 led driver (DC24V in lamp body) , 2 years warranty .
European standard cable H05RN-F , long time used in underwater without any problem.
Design Structure:
Recycled water :you needn't worry about leaking water in your pool , water will return to the pool when the fountain is working.  Water through our cover of lights reflux into the pool.
Center Hole With Thread Available: you can connection your nozzles with our new design dmx512 control fountain led lights with thread ,make all the fountain fixtures More natural, it's looks like a whole device instead of split.
Load-bearing design: stainless steel material with 5mm thickness, 10mm tempered glass, make sure across human and cars are safety.
Control system : DMX512 control system make your fountain lighting running , multicolor,dimming,editable , if you are a controllor ,i think this fountain will be live.  support 4 wires control also if you want .
Certificate: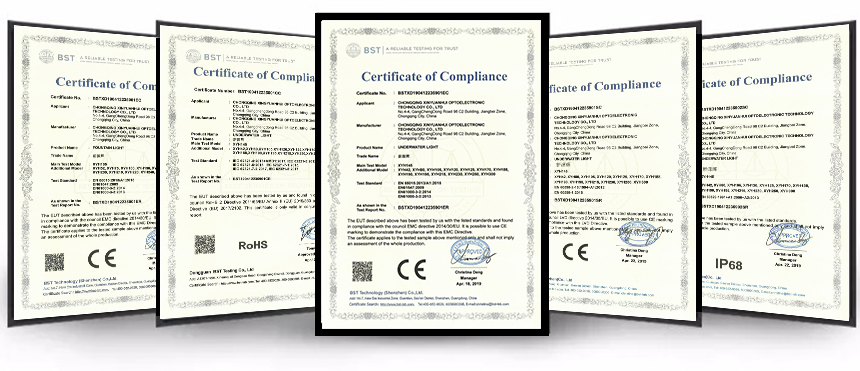 Application:
This is a competitive DMX512 fountain led lights products , suit for outdoor dry fountain , low budget than Europe and USA products , help you saving 50% at least. it made from top fountain lighting supplier in china. no matter from quality and cost-effective ,this one is your best choice for outdoor dry fountain, let's us start from sample.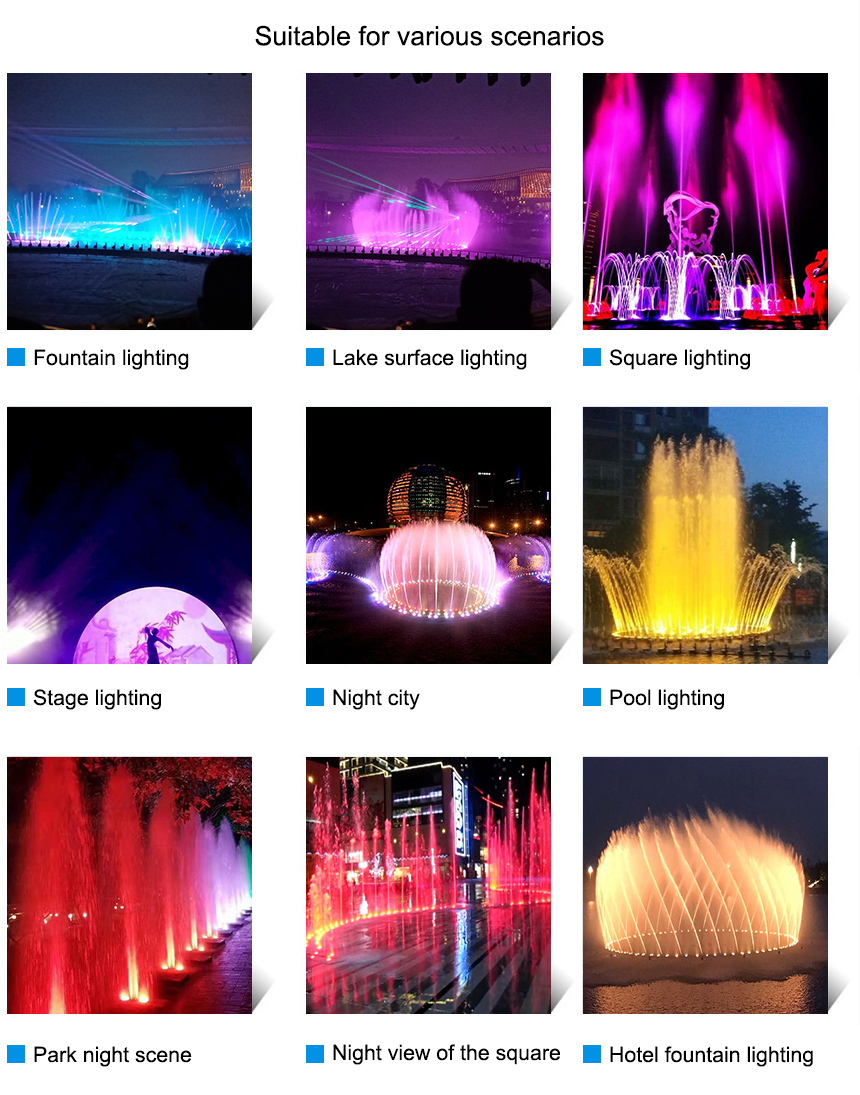 if one day you have a dry fountain project , but the client wants best budget , so you can get in touch with us discussing about your business.