Our roof paver pedestal ranges of fixed and height adjustable supports, cradles, pedestals and riser provide ideal solutions for easy levelling of floor support beams, decks and paving slabs in a variety of application situations. Our products are ideal for both indoor and outdoor use, providing fast and efficient levelling for installations on flat or sloped surfaces. more information click: Adjustable Plastic Pedestal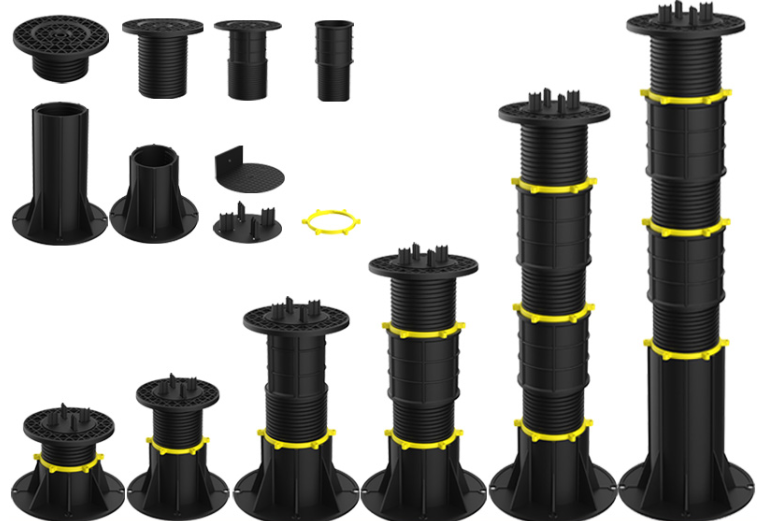 Our pavers joist adjustable pedestal consist of Shims, Spacer tabs, Head, and T-base, which are interchangeable. It supports can be used to allow for space between marble, pavers or cement tiles, allow no more than 1.5T weight.
The products have been tried and tested in all types for 3 years of outdoor applications and can be relied upon for strong and stable installations on any floor. we can offer the different height of plastic pedestal , use different fitting , under 1 M is acceptable .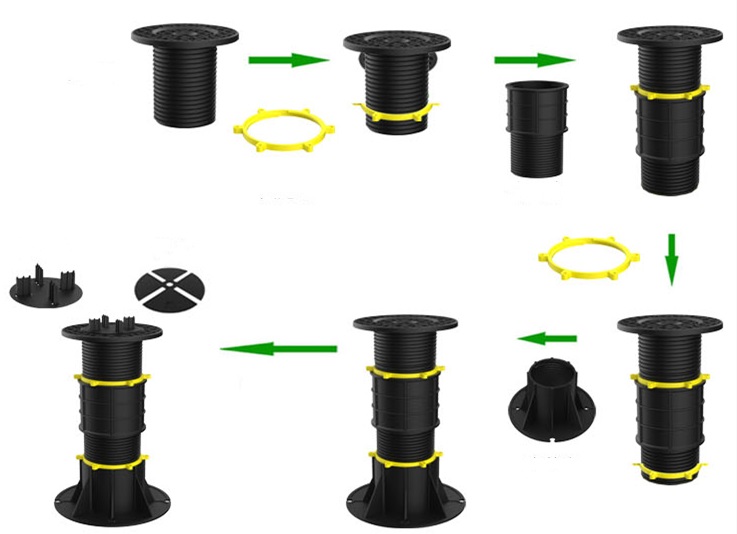 The adjustable paver pedestal is completed by a range of accessories such as levelling shims, acoustic rubber pads for the paving support heads, acoustic rubber bases with anti-slip cushioning, etc. We offer solutions for the rapid laying of wood, composite, ceramic, marble or granite floors. let's see Roof Adjustable Flooring Joist Plastic Decking Pedestal Paver application: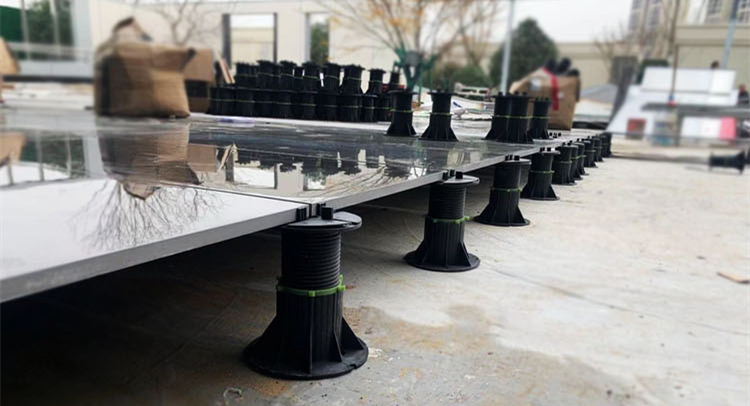 Note:  Composition 90% PP, 10% talc, UV and black master batch, 100% recyclable. Resisting UV rays, weather, sea salt and almost all chemicals. Temperature range: -40°F to +248°F (-40°C to +120°C). Support for outdoor terraces with any kind of material: roof , timber decking, stone, ceramic, composite material, metal, fiberglass grid …