Water features are stunning during the day, but when led lights is used to enhance evening views, you'll find the landscape takes on a whole new dimension! so when we build a outdoor water feature then we need consider the led lights , no matter what size water feature.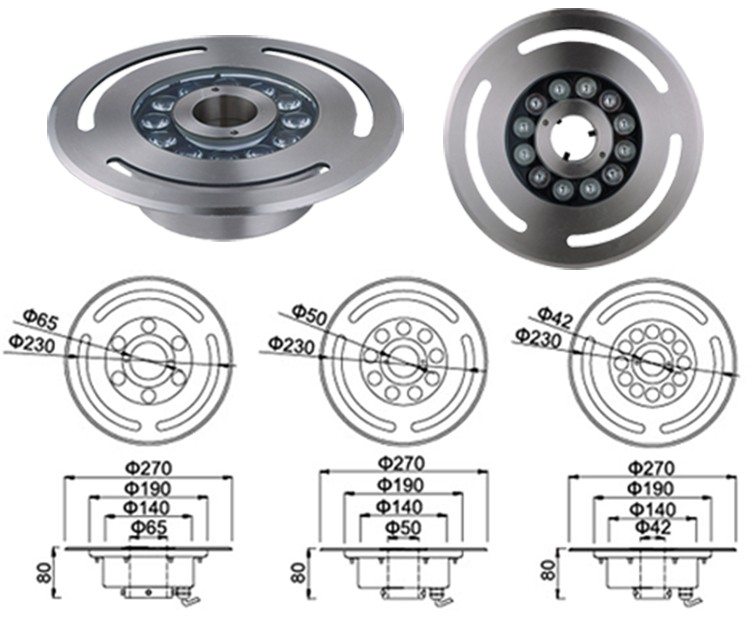 Specification:
3 in 1 RGB Led chip available,304/316 material available. H07RN-F waterproof cable 1m, accept custom-made products
Item
Wattage
Voltage
Color
Control System
Center Hole
Opening Hole
230GMKH
6*1W
AC/DC12V,24V  90-265V
Red, Yellow, Green, Blue, White, Warm White, RGB
4 Wires , DMX ,RDM Control
42mm

50mm

200mm
9*1W
AC/DC12V,24V  90-265V
12*1W
AC/DC24V  90-265V
6*3W (RGB)
AC/DC24V  90-265V
9*3W(RGB)
AC/DC24V  90-265V
Certificate:
IP68 waterproof level certificate ,tuck a water feature lights underwater it will takes on a magical feel, and you'll watching the bottom of pool  , choose the quality material you needn't worry about quality,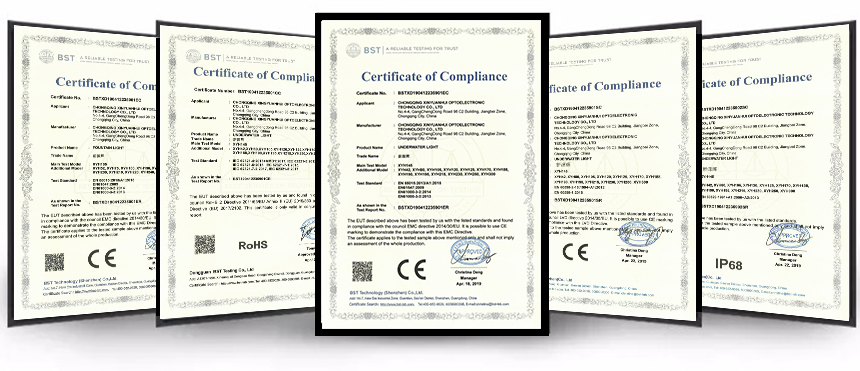 For your safety , we recommend you choose low voltage led lights ,friendly for human and underwater creature. DC/AC 12V,24V .if you have a big project could consider high voltage, but we need discussing.
Application:
304 material is designed for reliability. It is anti-corrosive, acid-resisting and durable. , outdoor water feature or water garden lighting.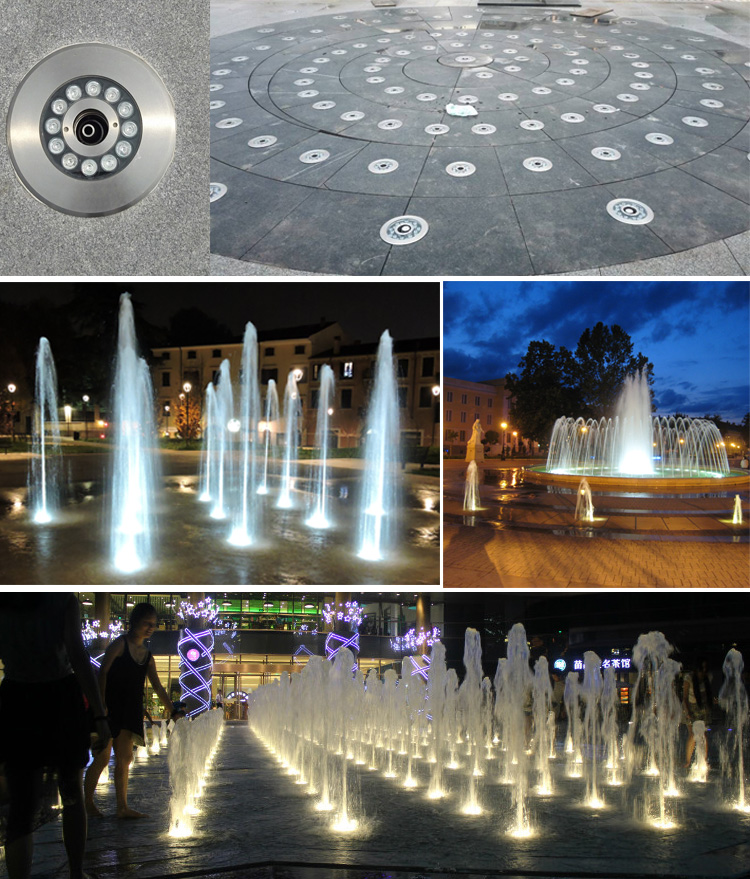 Support DMX512 Control , 4 wires control system needs LT-3600RF controller(more information click this: Fountain Lighting Controller ) , single color without any controller except you want a dimmer.
Stainless steel Cover could be design by yourself , different size and model cover, contact us get more information about water feature lights cover.