RGB Change Color LED Fountain Lights DMX512 Control IP68 Waterproof Fountain Lamp Apply Fish Tank Pond Swimming Pool and water feature .
304 stainless steel lamp body, high temperature silicone rubber ring, plus tempered glass cover, good sealing performance, strong shock resistance.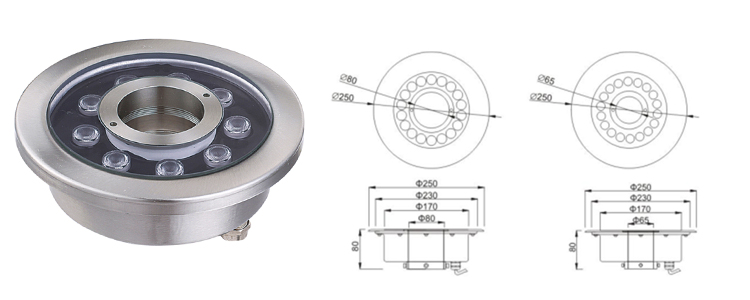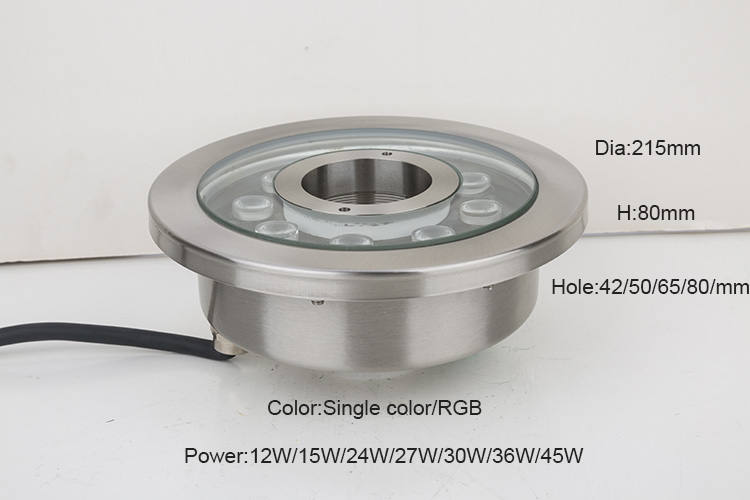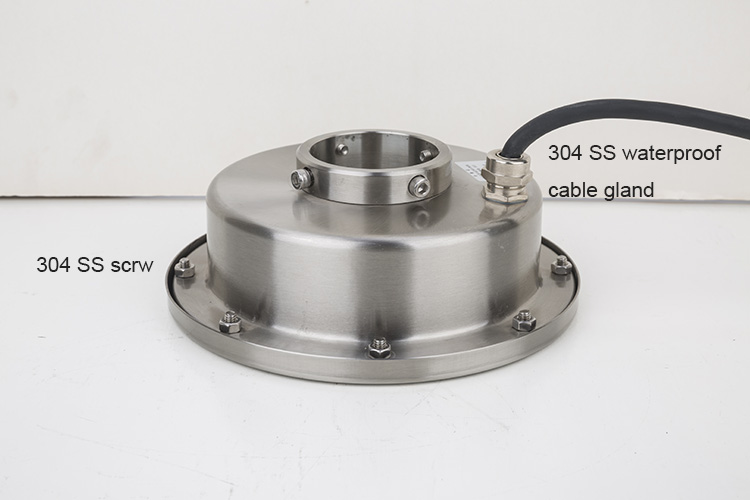 High power Eipstar led chip and lamp cup with high brightness light source, no light pollution Dye, no contain harmful chemicals.
Compare DMX512 fountain lights and led fountain lights, the lights adding control system, light address. through DMX512 console, each DMX led fountain lights set up a separate address(from 1 to 170), each light consist of red, green, and blue, it means 3 DMX channels, each channel could control the different color, dimming, Strobe,Point-to-point control.
So every kinds of led lights with stainless steel material it's accept DMX512 control.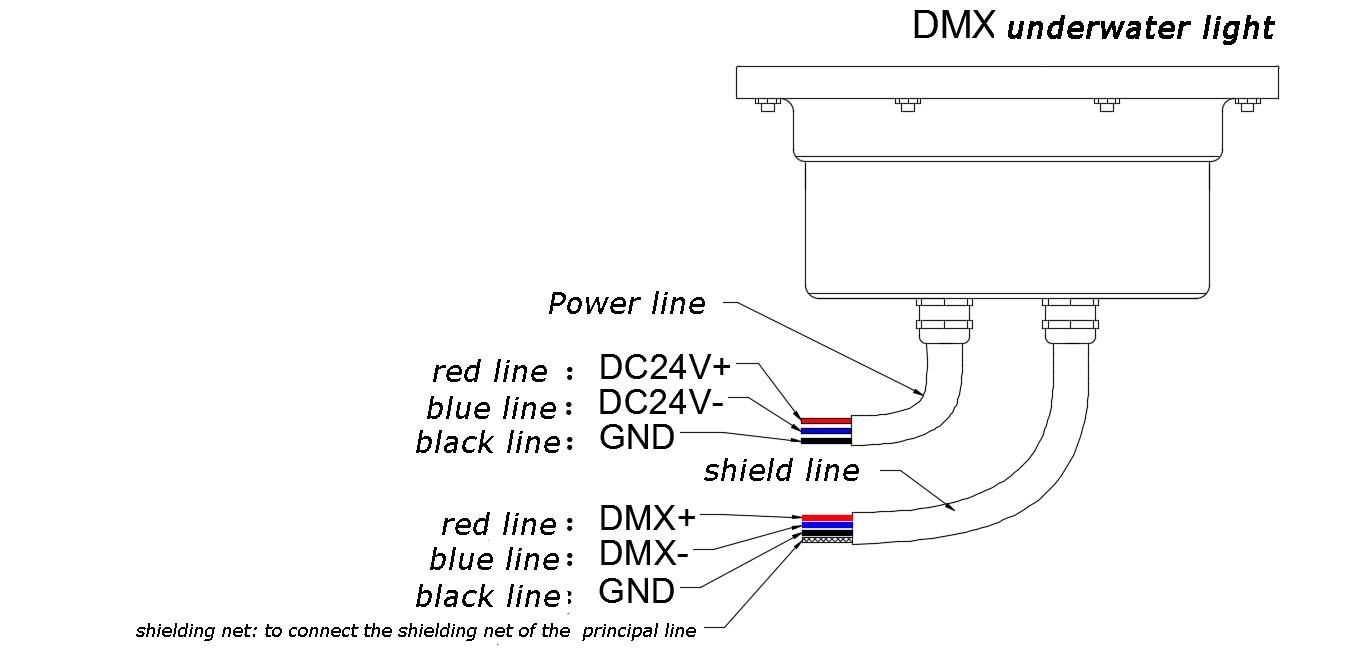 DMX512 LED Fountain Lights could divide into serial or parallel DMX
Serial DMX with one power cable and signal cable.
Parallel DMX with one power cable and 2 signal cable (input and output).
Each cable with 3 cores . DC/AC 12V,24V ,220V available.
RDM system available.
if you are a beginner on DMX led fountain lights , we had prepared this video for you, them has same control system.
More information about DMX512 Lights Click: https://en.wikipedia.org/wiki/DMX512