Jumping jet water fountain magically shoot  the water through the air in broad arcs and disappear , just as it appeared -Jumping jet water fountain system are attraction in leisure park and amusement park , in discotheques, at trade show and other events , just like a cutting water , Bringing a sense of magic.

Jumping Jet Water Fountain Fixture Specification:
First the jumping jet water fountain fixture has an individual style: the color of the integrated RGB light 4 wires/dmx control can be running light and dimming by controller . you will see a colorful water shape cutting to short sections of laminar water , i think you will like it .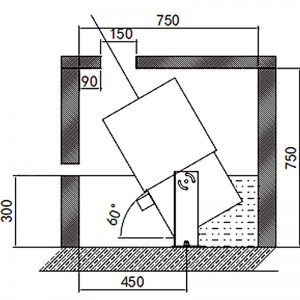 1.304 Stainless steel material .
2. Used for indoor or outdoor or dry installation.
3..Cutting water function available.
4. single color ,RGB ,RGBW color are available for led lighting.
5. lights control system support : 4 wires , DMX Or RDM
6. Connection size: DN20 ,DN40
7.Motor Power: DC24V
8.water span: Max.10M
Actually we have two type jumping jet water fountain , with cutting water function needs a controller , it more complex.
Another one only water shape , you must keep the jumping jet water fountain running , it can't support cutting water , you can know more information from this :
Application of Jumping Jet Water Fountain Fixture:
following are jumping jet water fountain project in outdoor and indoor , It attraction as a combination of water landscape construction,  dry fountain,swimming pool , commercial buildings, water scenery, etc.,

In Addition big size jumping jet water fountain fixture working range within 8-10 meters,  the span of the small and medium jumping jet water fountain fixture could setting according to the your requirement.

so how do you think? if you interested in let me know it please.