The Three Systems of Fountain
Urban garden landscapes continue to increase, and the construction of various fountain water features can be seen everywhere.
Today, many squares and parks in various cities have beautiful music fountain designs. Various fountains, colorful lights and beautiful music make for a pleasant night scene, making the city more beautiful, which makes the application of the music fountain system more and more extensive.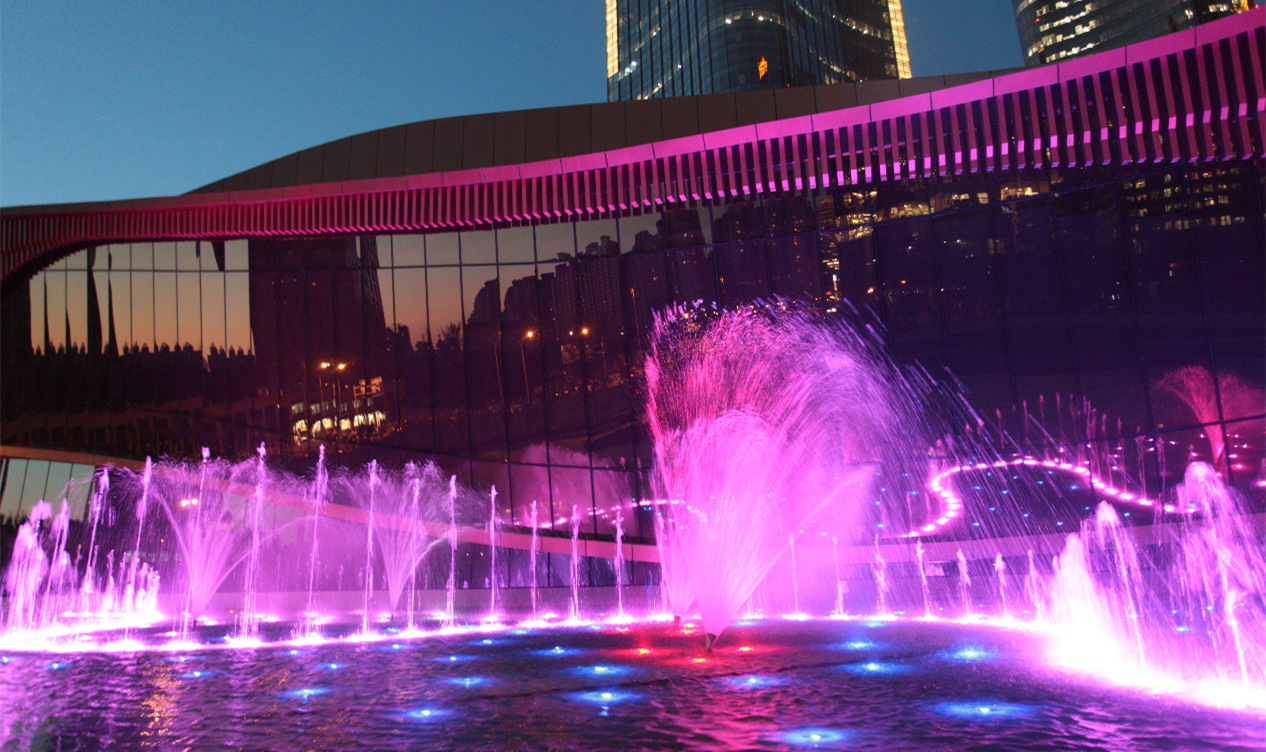 Now let's analyze the main system of the fountain:
The fountain system is mainly composed of an audio fountain control system, a control system and a lighting control system.
The audio control system mainly provides music, adding sound to the fountain, such as outdoor speakers.
The control system consists of a fountain controller, a frequency converter, a water pump, a fountain solenoid valve, a fountain nozzle and a water supply pipe network. The pump speed can be adjusted at any time according to the intensity of the audio signal. The fountain solenoid valve and the nozzle are controlled by the special controller of the fountain, and various types and shapes can be realized according to the setting program.
The lighting control system controls the color change of the light, RGBW or RGB DMX512 control, 4-wire control and self-change, and the light follows the water type to change the lighting effect.