The submersible XYH155 series plastic body underwater lights use the ABS engineering plastic,36-80 led chip multicolor change for pond,underwater,fountain,pool lighting or water feature,best quality and price.
Cheap and Quality Plastic Submersible led lights XYH155 series:
Features:
* Fully waterproof, IP68 level.
* Led Submersible Lights for ponds, water gardens,fountain,pool,underwater lighting .
* AC12 V /24V Working voltage, without any risk for human and fish,
* White,black and electroplate lights body available, ABS plastic.
*Could be used in shallow water.
*With quality certificate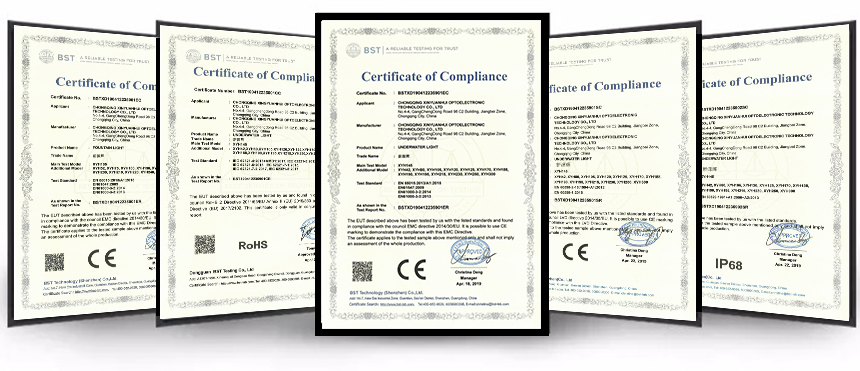 Specifications: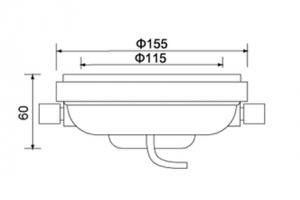 Total Power: 4W,6W,7W,8W
Numbers of LED: 36pcs 51pcs 66pcs 80pcs
LED Type: straw hat LED
IP Rating: IP68 Water Resistant
Operating Temperature : 0 to 40 degrees C
Average shelf life: 50,000 hours
Material: ABS plastic

XYH155 series are our private mold products,it widely used in water fountain and dry deck fountain.
Plastic led underwater lights body very thin ,the lights with a fix fitting,easy installation,25MM-40MM pipeline suitable.
the lights could used in low budget water feature project also, Competitive price plastic underwater lights for fountain.
if you want perfect effect needs adding quantity ,it choose small power led chip . high power led lights click: LED Underwater Lights
Now we has updated our Plastic Submersible led lights, it with SMD led chip ,high brightness and saving you budget , if you want know more please contact me.
Welcome to visit us: