We Will Attend ASIA POOL&SPA EXPO 2023
Pool and Fountain Lighting Products at ASIA POOL&SPA EXPO 2023
GuangZhou, 10th May- XinYuanHui Ltd a leading manufacturer of led underwater lights, is proud to announce its participation in the upcoming ASIA POOL&SPA EXPO 2023, to be held at the China import and export fair in Guangzhou, China. The event will take place from 10th to 12th May.
ASIA POOL&SPA EXPO is one of the largest and most prestigious exhibitions in the pool and spa industry in Asia, bringing together manufacturers, suppliers, and buyers from all over the world. It provides an ideal platform for industry professionals to showcase their latest products, share ideas, and network with other experts in the field.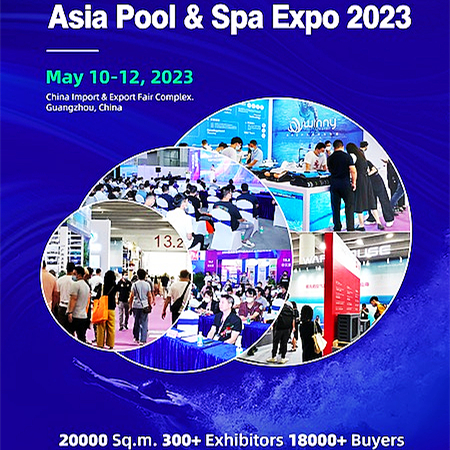 As a leading player in the pool and fountain lighting industry, XinYuanHui will be showcasing its latest range of innovative and high-quality products at the event. These products include our new release fountain lights. We are confident that our products will help customers enhance their water feature and fountain experience and provide them with long-lasting satisfaction.
In addition to showcasing our products, our team of experts will be available to provide insights and advice on pool and spa design, installation, and maintenance. Visitors will have the opportunity to learn more about the latest trends and innovations in the industry and gain valuable knowledge to help them grow their business.
If you are attending ASIA POOL&SPA EXPO 2023, we invite you to visit our booth and learn more about our products and services. Our team will be happy to assist you and answer any questions you may have.
Our Company is a leading manufacturer of pool and fountain lighting products, providing innovative and high-quality solutions to customers worldwide. With a focus on design,and customer satisfaction, we are committed to providing the best possible experience for our customers.