Stainless steel underwater led lights also be called led underwater spot light, led pond light, led swimming pool light, led aqua spots light, led submarine lights,underwater led lights with stainless steel 316 or316L (housing, screws).
The LED Chip Choose : Cree Or  Epistar . high power single color, RGB or RGBW color for your choose.
IP68 waterproof level, white or black glue fill inside or without glue  with 2 years warranty in stainless steel hosing. could be used for underwater for long time.
Underwater led lights are widely used for pool fountains, swimming pool, water shows, hotels pools, in a words stainless steel underwater led lights just for water landscape lighting.
Working Voltage:AC/DC12V or DC24V, Constant current driver.
Control support: DMX512 control system or DRM system for stainless steel underwater led lights.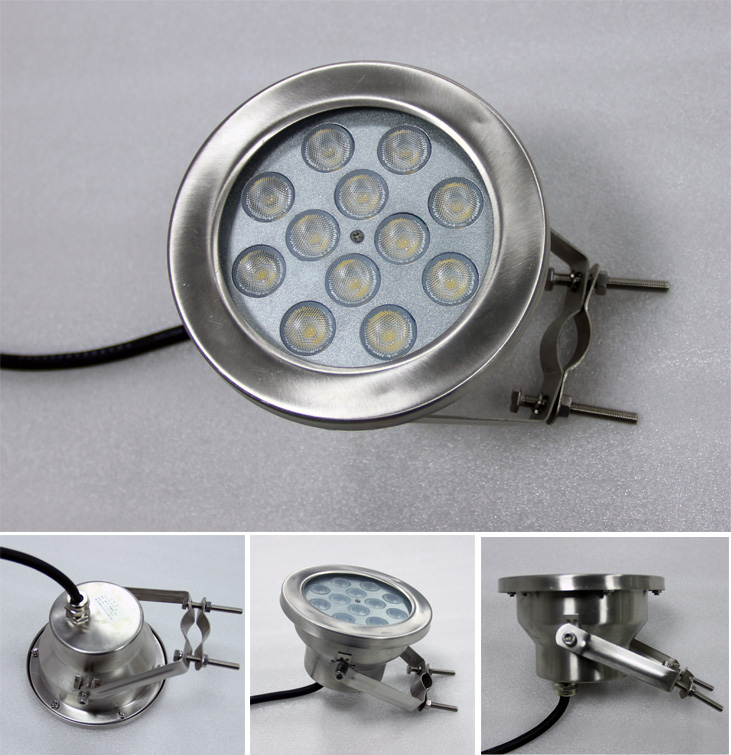 ---
Parameter:
Item No. 145G                                                      IP Rating: IP68
Material: 304/316L                                               Voltage: AC/DC 12V ,24V,220V
Power: 6W,9W,12W 18W                                    IP68 Connector need custom-made.

This is very cheap underwater led lights, made in 304 stainless steel housing, low price with good effect for fountain lighting, 2 years warranty with good quality. With low power consumption, you get a powerful working system that is achieved using a stainless steel body. With a smooth heat dissipation system, you can ensure safety or any kind. So you can enjoy it's smooth and stylish design and working for years to come.
---
Application: