Stage Performance + Fountain = Wonderful Visual Experience !!!
The stage performance and the fountain background are combined to form a new performance mode through LED lighting, music and performance. The Mid-Autumn Festival in 2018 gave us a perfect visual experience.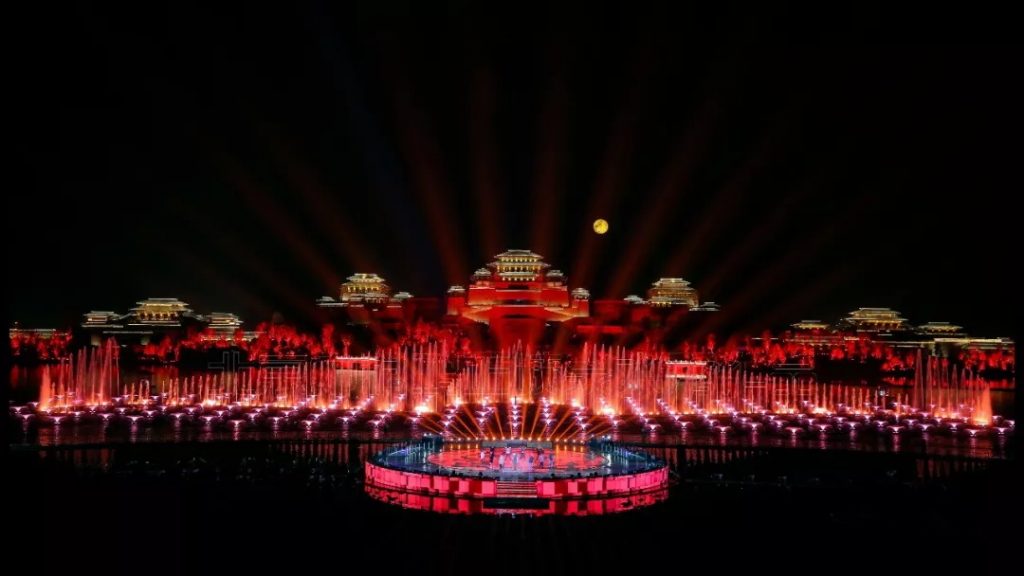 The performance venue of the party was selected on Hanyuan Lake in Hanzhong, Shaanxi.
Hanzhong is the source of the Han River, the birthplace of Han culture, and an important stop for the Silk Road. It has a profound historical and cultural heritage. The Hanyuan Lake surrounded by the Seven Islands is wide and the surrounding environment is beautiful. The Han Culture Expo Park, Hanle House and Xinghan City Exhibition Hall are the main backgrounds. The wide depth of field and the width of the face create an unprecedented panoramic evening performance environment.
The performance used 220 new computer lights to build the entire performance atmosphere, especially the 40 beam lights in front of the Han Palace complex, making the Han Palace overall exceptionally strong.
The entire plane is also paved with 80 LED floodlights, plus a multi-dimensional matrix fountain in the lake, 10 engineering projector superimposed images, 10 full-color laser fountain dyeing system and stage lighting on the center stage, forming a multi-level The color is presented.
The fountain has the largest 130m water curtain imaging area  and has four independent fan-shaped water curtains with an imaging area of ​​about 35m×15m, fountain matrix area ​​about 18,000 square meters and thousands of LED underwater lights.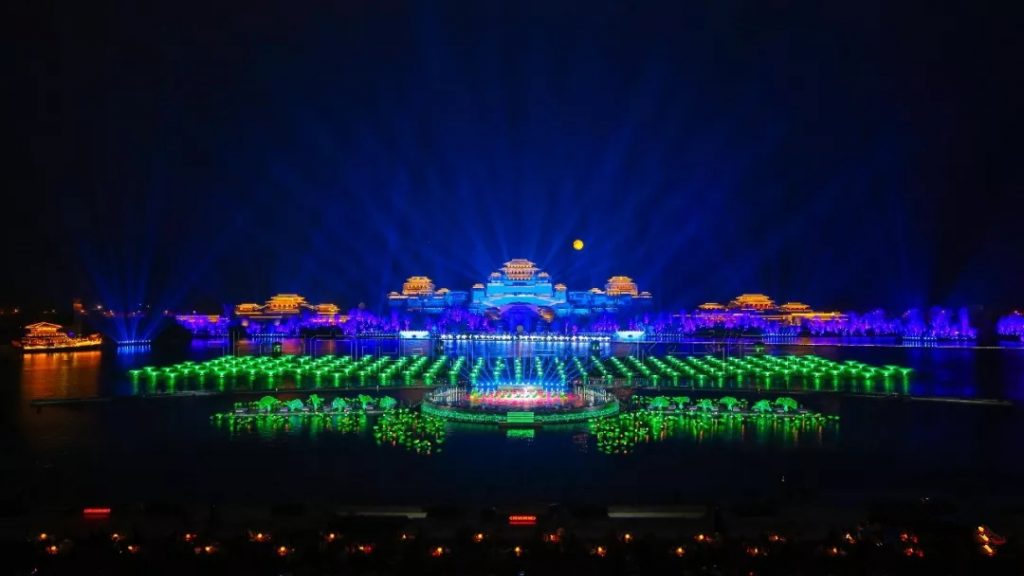 In addition to the exclusive retro landscape lighting design of the performance vessel, the integrated program is used to program each set of lamps in an orderly manner, making the overall scene magnificent and gentle.
In the auditorium, lake, performance boat, the Han Palace building facades are designed and installed with different specifications of lights, taking into account the artistic landscape lighting, the building body light and shadow, the stage performance art light overall presentation.