Phoenix Culture Theme Music Water Dancing Fountain Show
The fountain built  with phoenix style in the world, the large fluorescent fountain of Phoenix is the 5D waterscape light show with the theme of "Phoenix + Fountain + Lighting". The water fountain art with outdoor lighting, 4828 sets of LED fountain lights form the image of Phoenix , 1223 The fountain nozzles and lights change the style.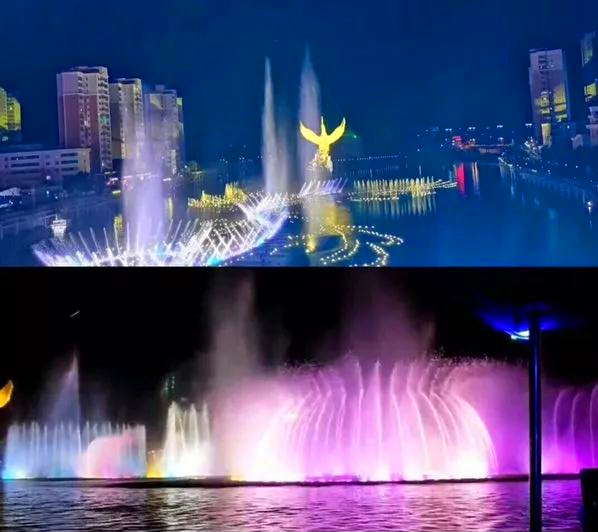 33 sets of fire fountain, 228 sets of gas explosion fountain, 314 sets of solenoid valves running fountain, 82 sets of two-dimensional numerical control two instruments, 143 sets of one-dimensional numerical control two instruments.
Highlight 1: The phoenix sculpture is 36 meters high, 26 meters wide, 35 meters long and weighs more than 400 tons. It combines fire spray, water spray and image special effects into one.
Highlight 2: Phoenix large-scale lighting fountain, 1223 nozzles, 4828 LED fountain underwater lights, Phoenix head center fountain spray height of up to 68 meters, the other four round centers set 48 meters sub-high spray.